Okay, I have a question for you! I've heard
sooo
many
good
great things about Daily 5 that I have to wonder about using it in my classroom.
So here's my question...my school uses the Scott Foresman Reading Street series. Could I still do the daily 5 or parts of it with my basal? Do you have a series and use the daily 5 with it?
I've seen a few blogs that are having book studies on these two books this summer, and I'm really thinking about joining in. I just want to make sure I can incorporate it into my reading class.
One of those blogs, We Read, We Blog, We Teach is brand new, and this is the first of many book studies they will have! A few great blogs are giving away a copy of each book, so if you're planning to participate and don't have your books yet, go check out Lessons with Laughter, Corkboard Connections, and Adventures of a Sixth Grade Teacher!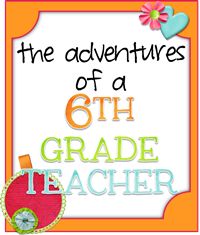 Owl Things First and Fun in 1st Grade are having a giveaway too...a totally awesome 80's giveaway! And I love it! They're celebrating 80 followers! I have just over 80 now, and it's exciting stuff! Go over and enter on each of their blogs!
So, back to my question...help me out...
is the daily 5 something I could do with our basal?