The end of the year is quickly approaching! We have 9 days of school left...single digits! I can't believe it! We're working hard on the K-PREP state assessment this week, so I've been trying to come up with some worthwhile activities that the kids can enjoy doing in the afternoons.
I found this great pin on pinterest and we'll be doing this activity this week. Special thanks to
Cynthia at 2nd Grade Pad
for the inspiration! I can't wait for summer to be out on the lake! I'll have my writing workshop books with me, but I'll be on the water!
Since our transition day is coming up soon and the second graders will be visiting us I thought it would be great to have a little gift for them! We have done some prewriting to come up with ten helpful tips for them before they start third grade. I made a top ten list for the kids to write their final drafts on using the cute, cute font, alphabet soup, from KPM Doodles. While I was at it, I made top 5 pages for K/1 and top 10 pages for kindergarten through 5th grades! You can download them for free at
my TPT store
!
Amber at Adventures of a Third Grade Teacher is having a 300 follower giveaway!
Congrats to her for reaching that milestone! Go check out her terrific blog (click on her button below) and enter her giveaway for an e-gift card, items from her TPT store (she has great stuff), or a handmade pinterest inspired magnet board! Yes, I just named 3 different items for 3 different winners!
3-6 Free Resources is having an amazing Mayday giveaway too!
There are too many prizes to name! Definitely click on their button and check it out!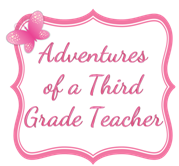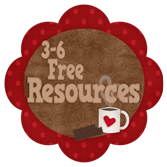 So, what are you doing to mark the end of the year with your students?